S U S T A I N A B L E
URBAN
LANDSCAPES The Headwater's Project
These slides, taken in the summer of 2003, document the development of East Clayton in Surrey BC, a sustainable community designed through a unique, participatory process. The construction at East Clayton represents the culmination of the Headwaters Project.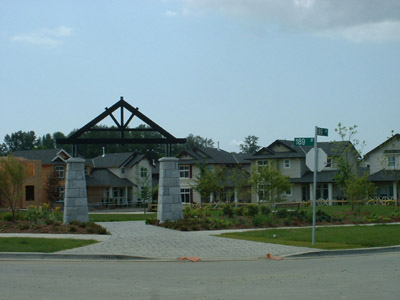 Entrance into the community of East Clayton at 189th Street.

The Headwaters Project was generously supported by the following organizations: